Uncategorized
How To Watch Queen Elizabeth II's 2019 Christmas Speech: Live Stream, Channel, Air Time and More Info
Queen Elizabeth II will deliver her annual Christmas speech on Wednesday.The holiday address, which is one of the most-watched events on television in the U.K. on Christmas Day, will mark the 62nd time the speech has been televised. The queen first appeared in front of broadcast cameras to offer the public a message of yuletide…
Queen Elizabeth II will deliver her annual Christmas speech on Wednesday.
The holiday address, which is one of the most-watched events on television in the U.K. on Christmas Day, will mark the 62nd time the speech has been televised. The queen first appeared in front of broadcast cameras to offer the public a message of yuletide cheer back in 1957.
Nowadays though, it isn't only British citizens who have access to the 93-year-old monarch's address. Along with airing on BBC, ITV, Sky 1 and Sky News, the Christmas speech will also be available for live stream on the royal family's YouTube channel, as well as their official Facebook page. The speech will also air on BBC Radio 4 and will be available on the network's podcast for those who prefer to just listen.
The address begins at 3 p.m. local time (10 a.m. ET) and is expected to last approximately 10 minutes. Don't expect it to be a live broadcast either. It's been prerecorded since 1960.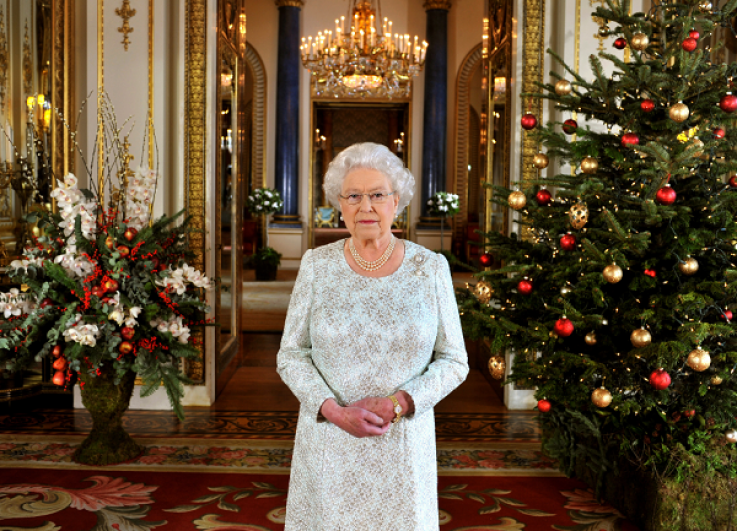 The Queen has delivered the Christmas speech for the last six decades, but the holiday address is a tradition that extends generations before her. Elizabeth's grandfather, King George V. was first to speak to the public on Christmas during a radio broadcast in 1932. Edward VIII—who abdicated from the throne barely a year into his reign—never gave a speech. However, Elizabeth's father, King George VI, continued the tradition of the Christmas broadcast after he came into power in 1937.
Elizabeth's first official speech in 1952 was also a radio broadcast, during which she spoke about the importance of carrying the traditions of her father, who died in February of that same year. She was 26 at the time.