Prince Harry
Balenciaga Explores Idiosyncratic Styling in SS20 Lookbook
1 of 52 2 of 52 3 of 52 4 of 52 5 of 52 6 of 52 7 of 52 8 of 52 9 of 52 10 of 52 11 of 52 12 of 52 13 of 52 14 of 52 15 of 52 16 of 52 17 of 52 18 of 52 19…
1 of 52
2 of 52
3 of 52
4 of 52
5 of 52
6 of 52
7 of 52
8 of 52
9 of 52
10 of 52
11 of 52
12 of 52
13 of 52
14 of 52
15 of 52
16 of 52
17 of 52
18 of 52
19 of 52
20 of 52
21 of 52
22 of 52
23 of 52
24 of 52
25 of 52
26 of 52
27 of 52
28 of 52
29 of 52
30 of 52
31 of 52
32 of 52
33 of 52
34 of 52
35 of 52
36 of 52
37 of 52
38 of 52
39 of 52
40 of 52
41 of 52
42 of 52
43 of 52
44 of 52
45 of 52
46 of 52
47 of 52
48 of 52
49 of 52
50 of 52
51 of 52
52 of 52
Balenciaga's Spring/Summer 2020 collection expounded upon the Paris-based brand's signature aesthetic, famously directed by Demna Gvasalia. The new range is now highlighted in a surprisingly no-frills Spring 2020 lookbook, showcasing adventurous styling and progressive garments in a comparatively conventional manner.
Plenty of square-toed loafers, heeled thong sandals and Track.2 sneakers provide a sturdy base for the loungey layers above, which range from sleek single-button blazers and oversized knit sweaters to knee-length pleated skirts and pajama pants. Gvasalia's preferred stone- and acid-washed denim appears in the form of five-pocket jeans, immense coats and elongated shirts, with padded gowns, boxy bomber jackets and technical parkas lending the looks an extra touch of utilitarian flair.
More whimsical garments include multi-hem hoodies, velvet slacks, zippered track jackets with doubled sleeves that can be worn two ways, and shirts and accessories laden with softly-contrasting all-over logo and Eiffel Tower prints. Balenciaga's essential accessories — handbags, totes, phone slings and thick glasses — all return, with quilted, faux croc leather and gleaming metallic makeups lending extra visual appeal.
Look for Spring 2020 on Balenciaga's website, its physical boutiques and stockists like MATCHESFASHION.COM with Summer '20 garments set to arrive early next year.
For more luxury looks, view Louis Vuitton's Virgil Abloh-designed "2054" collection.
What to Read Next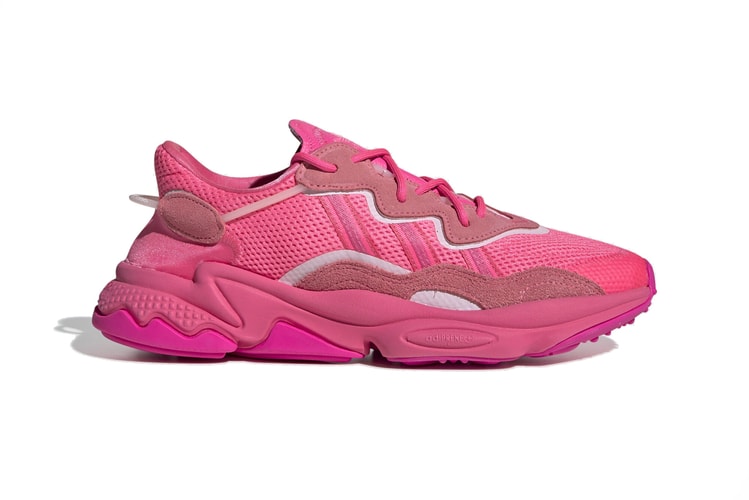 Featuring a neon pink upper and insole with poker chip graphics.
---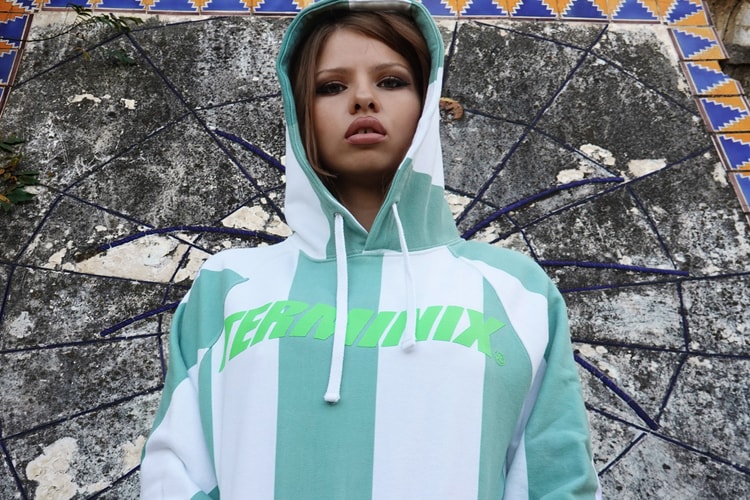 An exclusive look at the apparel & accessories.
---