Uncategorized
Excessive Nipple Twisting Lands British Soldier in Jail 6 Months for 'Bad Case of Bullying'
A British soldier whose job was to train an Irish regiment that guards the royal family has been jailed for six months after punching, elbowing and twisting the nipples of his new recruits.Lance sergeant Liam Cruise-Taylor repeatedly punched recruits while they were on parade, even elbowing one on the chest that caused the recruit to…
A British soldier whose job was to train an Irish regiment that guards the royal family has been jailed for six months after punching, elbowing and twisting the nipples of his new recruits.
Lance sergeant Liam Cruise-Taylor repeatedly punched recruits while they were on parade, even elbowing one on the chest that caused the recruit to buckle over. When that happened, Cruise-Taylor yelled at the recruit to "stand up and take it like a man," according to a Shropshire Star report.
A judge said during the sentencing that Cruise-Taylor abused the recruits under his watch and continued the abuse "in the form of physical violence used against them throughout their training."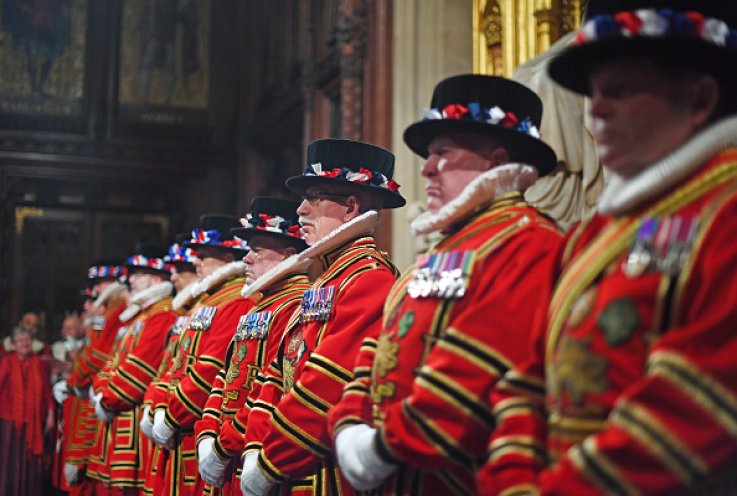 The attacks took place at Catterick Infantry Centre, North Yorkshire, in roughly a half-year span between July 2016 and February 2017.
Cruise-Taylor previously had an exemplary record with more than a decade served in the Army, including a brutal combat tour in Afghanistan, before allegations from the seven recruits surfaced. He had even been named among "the best [non-commissioned] junior officers in the Irish Guards," according to Lord Justice Davis.
"There was a great deal to be said in favor of him, it's plain that he loved the Army and was determined to do well in his career," said Lord Justice Davis, who recalled the accusations of Cruise-Taylor elbowing a recruit and standing above them to say stand up and take it.
"This guardsman was then grabbed by Cruise-Taylor by the nipples, who twisted them," Lord Justice Davis said. "That guardsman said Cruise-Taylor regularly punched him and other recruits in the stomach."
The blows to their stomachs were not particularly hard, and none of the recruits required medical attention.
Cruise-Taylor said he endured "bullying and victimization" during his time in service, the judge said. The lance sergeant was examined by a psychiatrist who deemed him someone who had gone through bullying that set off a "depressive illness."
Cruise-Taylor's attorneys asked the court to reinstate him as a lance sergeant while suspending the jail sentence.
Real Life. Real News. Real Voices
Help us tell more of the stories that matter
Become a founding member